Updated Art Crawl information
*Parking Bargain: $3/all day Block 19 Parking Ramp
-enter from Jackson and 7th
-
street parking around the Rossmor is
free after 430pm
on Friday and Saturday
and all day Sunday
EASY parking makes this the
PERFECT PLACE TO START YOUR DAY!
*My Location: 7th Floor near the windows
Rossmor Building
500 Robert Street
St. Paul, MN
We encourage all visitors to take the elevator to the 7th floor and work their way down using the stairs to avoid congestion. Building artists will advertise in the elevator to make it easy to find your favorite artists!
*Dates/Times:
APRIL
23rd: 6-10pm
24th:

12-10pm
25th 12-5pm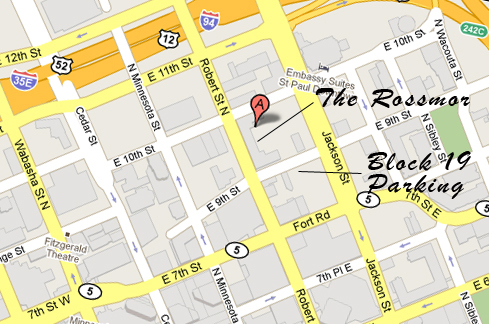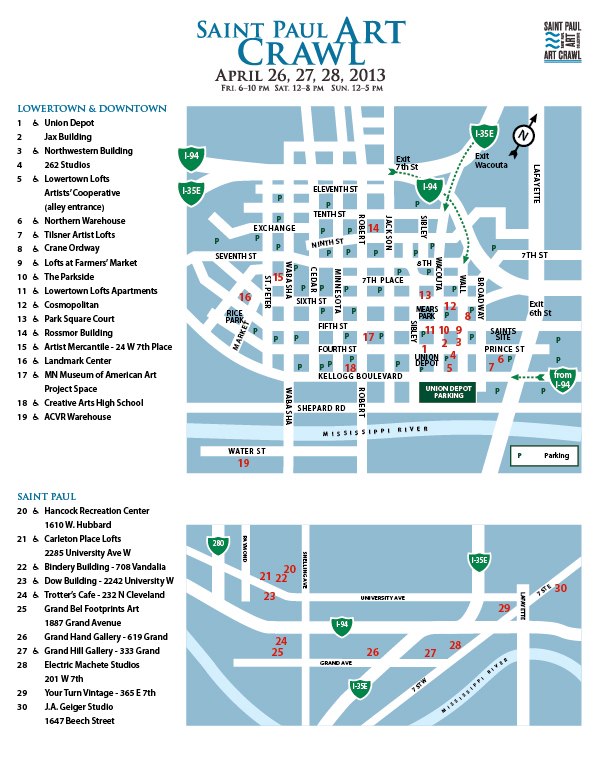 Additional Rossmor Events:
Musical group - "Tortuga" - performing in studio #508 on Friday night at 8:00
Musical group "St. Thomas African Music Ensemble" performing in studio #517 Saturday late afternoon some time - more details to come.
Patrick Clancy Photography will be offering a Free Photo Booth in Studio #508 on Saturday and Sunday. Come have a free portrait taken.
Lobby Musicians!
Niki Beker will play Friday at 6 pm and Saturday at 1 pm
Nathan Eliot Rowan will play Saturday at 4 pm
Nick Strusz will play Saturday at 12 pm
We are still working on hosting a number of solo musicians at various common areas of the building - more to come on that. Anyone interested in performing can drop us a line.
Remember $3 all day parking in the Block 19 parking ramp!